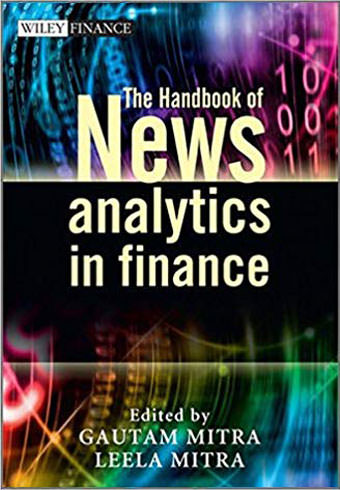 We are updating The Handbook of News Analytics in Finance
Click here for more information on the updated handbook
The Handbook of Sentiment Analysis in Finance (2016)
The Handbook of News Analytics in Finance (2011)
Released: April 2011 Hardback
Price: £80.00 (Purchase via. OptiRisk discount) £50.00 + £5.00 P&P (UK)
ISBN: 978-0-470-66679-1
The Handbook of News Analytics in Finance (2011) is a landmark publication bringing together the latest models and applications of News Analytics for asset pricing, portfolio construction, trading and risk control. Designed to provide a rapid yet comprehensive understanding of this topic, the book begins with an overview of News Analytics (NA), and an explanation of the technology and applications. It is then presented in four parts: Part 1 contains an explanation of methods and models which are used to measure and quantify news sentiment. In Part 2 the relationship between news events and discovery of abnormal returns (the elusive alpha) is discussed in detail by the leading researchers and industry experts. The material in this part also covers potential applications of NA to trading and fund management. Part 3 covers the use of quantified news for the purpose of monitoring, early diagnostics and risk control. Part 4 is entirely industry focused; it contains insights of experts from leading technology (content) vendors. It also contains a discussion of technologies and finally a compact directory of content vendors and financial analytics companies in the marketplace of NA. The book draws equally upon the expertise of academics and practitioners who have developed these models and is supported by two major content vendors – RavenPack and Thomson Reuters – leading providers of news analytics software and machine readable news. The book is accompanied by a website which features supplementary resources for news analytics, including models and prototype tools.
Research Contributors
Brad Barber, UC Davis Graduate School of Management
Gurvinder Brar, MacQuarie Research Equities
Richard Brown, Thomson Reuters
Sanjiv R. Das, Leavey School of Business, Santa Clara University
Christian Davis, MacQuarie Research Equities
Dan diBartolomeo CFA, CEO Northfield Information Services Inc.
Huu Nhan Duong, Faculty of Business & Law, Deakin University, Australia
Michael Dzielinski, Swiss Banking Institute, University of Zurich
Armando Gonzalez, RavenPack International
Peter Hafez, RavenPack International
Alexander D. Healy, AlphaSimplex Group
Petko Kalev, Faculty of Business Economics, Monash University, Australia
John Kittrell, Knightsbridge Asset Management LLC
David Leinweber, UC Berkeley Center for Innovative Financial Technology & Leinweber & Co.
Andrew W. Lo, AlphaSimplex Group and MIT Sloan School of Management
Gautam Mitra, CARISMA and OptiRisk Systems
Leela Mitra, OptiRisk Systems
Andy Moniz, MacQuarie Research Equities
Marion Munz, Media Sentiment
Terrance Odean, Haas School of Business, University of
California
Marc Rieger, Swiss Banking Institute, University of
Zurich
Jacob Sisk, Infoshock Inc. & Leinweber & Co
Adam Strudwick, MacQuarie Research Equities
Tõnn Talsepp, Tallinn University of Technology, Estonia
The Handbook of Sentiment Analysis in Finance, 2015
Building on the success of the previous handbook, we are researching and compiling an update, set to be released in November 2015. The latest edition will include different sources of information such as:
News Wires
Macro-economic Announcements
Social Media
Microblogs/Twitter
Online (search) Information e.g. Google Trends
The applications of sentiment analysis are considered for multiple asset classes including:
Equities
Fixed Income Instruments
Foreign Exchange
Commodities (Oil, Gas, Energy and others)
Green Commodities
Click on the "2015 Handbook Content" Tab for the full content list
Endorsements
"This is a timely – and exciting – book. This book is the first to provide a comprehensive overview of the state of the art. It will attract a lot of attention. From a technical perspective, the area presents some deep and interesting challenges, which are nicely captured here. One is the central issue of fusing entirely different kinds of information, from quite distinct sources, and with very different degrees of reliability. Another is an issue which mining of large observational data sets has to contend with, whatever its area of application, namely the problem of selection bias: it is all too easy to extract a distorted, non-representative, data set, so that any analyses based on it are at risk of mistaken conclusions. Overall, this technology is still in its infancy, but the papers presented in this volume provide a perfect launch pad for the future of news analytics in finance. Just as social statistics enables us both to define and measure the aggregate phenomena that define society, so the work described in this volume will enable us
to discern and quantify the forces which steer financial markets."
– Professor David J. Hand, Professor of Statistics, Imperial College, London. Chief Scientific Advisor, Winton Capital Management. President, Royal Statistical Society
"This cutting edge collection of papers offers important insights into the connection between news analytics and sentiment that are rich, deep, and systematic. Investors and academics alike have much to learn from reading this fascinating book."
– Hersh Shefrin, Mario L Belotti Professsor of Finance , Santa Clara University, Leavey School of Business.
"Stop the presses! At last, we have a substantive book on financial news. This scholarly treatise reaches way beyond how to read the stock pages to provide modern insights on the relationship between news and price formation."
– Peter Carr, Global Head of Market Modeling, Morgan Stanley. Executive Director, Masters in Math Finance, NYU.
"Technological progress enhances human efficiency including the efficiency of our markets. Trading on news is an integral part of such progress and the Handbook on News Analytics is a welcome compendium on where we stand with regard to the risks and rewards of News in markets."
– Dilip B. Madan, Professor of Finance, Robert H. Smith School of Business and Consultant to Morgan Stanley and Caspian Capital
"The world runs on information and few areas as directly so as in finance. Now that technology and quantitative techniques have caught up with the live news feed, this volume will be an indispensible addition to the practitioner's library."
– Matthew Lee, Head of Research Global Index Equity, BlackRock
The Handbook will be of interest to key decision makers in the Banking, Finance and Insurances Services industry. In particular,
Asset Managers,
Algorithmic Traders
Brokerage Houses
Quantitative Fund Managers
Proprietary (program) Trading Desks
Risk Managers
Hedge Fund Managers
Sell-side Firms
Research Departments
These players need to continually innovate to stay competitive in an increasingly sophisticated and aggressive market place. They need to provide a differentiated service and produce excess returns.
Background and Overview of News Analytics in Finance
A review chapter on Scope of application of real time machine readable news and news sentiment data in finance
Trading models
Risk management
Part I – Sentiment classification
Papers on:
Turning textual information and headlines into sentiment scores
Trawling the web effectively for relevant data
Part II – News and abnormal returns
Papers on:
Models for abnormal returns
Models for trading
Part III – News and volatility
Papers on:
Models for volatility estimation
Models for trading and risk control
Part IV – Industry insights, technology, products and services
Papers on:
A comparative study if products and services offered to the trading and investment management community
Thought leadership articles
Case studies
Q & A write up
Part V – Bibliography
Annotated list of published journal papers and white papers on news.
Part VI – Directory of news analytics service providers
Company, Locations, Summary services and products
You can order in the following ways:
Use the Online Order Form
PHONE your credit card order:
+44 (0) 1895 256 484
You can also use the order form in the flyer and submit it one of the following ways:
EMAIL:
info@optirisk-systems.com
Managed by

Academic Partner
Platinum Sponsors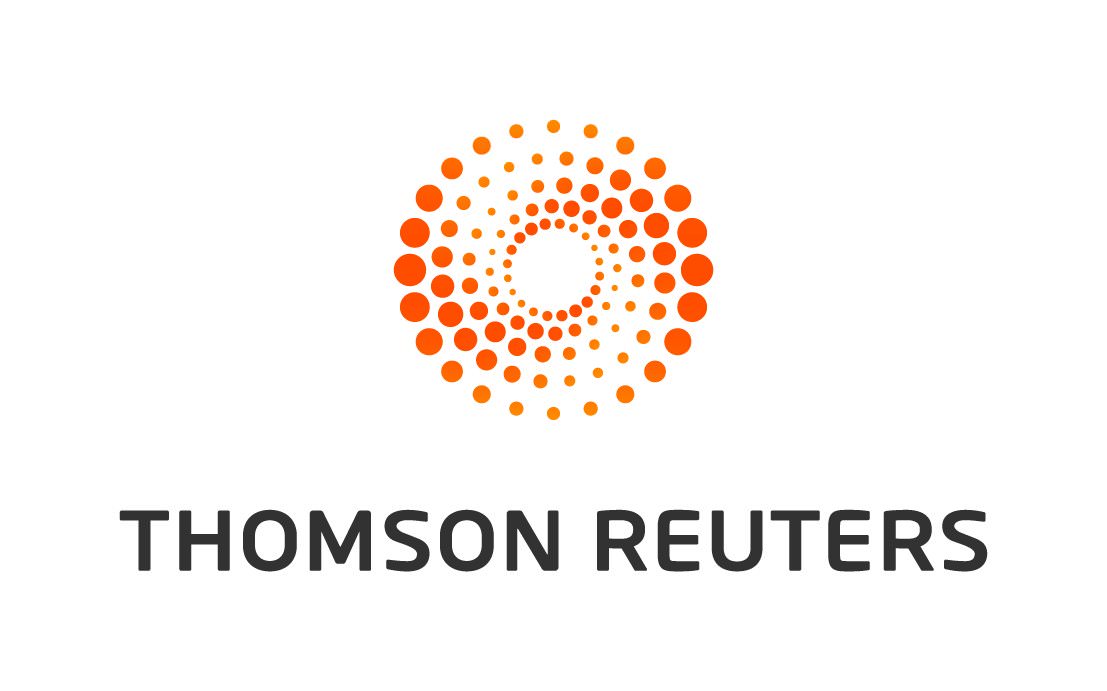 Gold Sponsors
Silver Sponsors
Endorsed By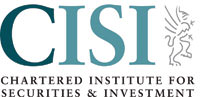 Publisher