We have a network of business partners: through this network of partners we provide local support and customisation.
IBM ILOG
IBM ILOG is a certified partner and the largest supplier of Visualisation and Optimization Components, and has been, for many years, the leader in the development of Optimisation Software. We resell CPLEX with AMPL.
For more information visit their homepage.
AMPL Optimization Inc.
AMPL Optimization Inc., a New Jersey Limited Liability Company is the vendor of the AMPL Modelling System, which is based on the pioneering work by Robert Fourer, David M. Gay, and Brian W. Kernighan. We resell AMPL and have developed add on products: AMPLStudio, AMPL COM Object and SAMPL.
For more information visit http://www.ampl.com/.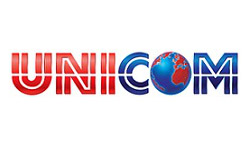 UNICOM Seminars
UNICOM is a specialist provider of conferences and public and in-house training in the areas of Financial Modelling & Risk Management, ICT and Management Strategy. It provides accredited training such as GARP Energy Risk Professional, Certified ScrumMaster and PRINCE2 and short courses and conferences on a diverse range of topics such as Business Analysis, Business Intelligence, Process Improvement, Big Data, Agile project Management, Performance Management and may more. OptiRisk's training is also delivered in partnership with UNICOM.
For more information visit http://www.unicom.co.uk.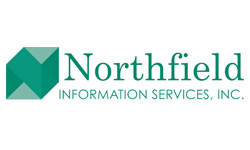 Northfield Information Services, Inc.
Northfield is a market leader in providing investment professionals analytical and operating efficiency tools to enhance individual portfolio and firm-wide performance.
For more information visit http://www.northinfo.com.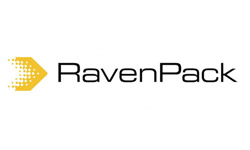 RavenPack
RavenPack's mission is to give clients actionable insight into large or complex datasets.
For nearly ten years, RavenPack's team of scientists and researchers have harnessed massive computing power to deliver actionable insights into large and complex datasets.
For more information visit http://www.ravenpack.com/.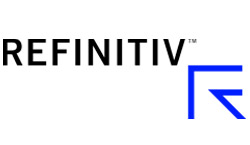 Refinitiv
Refinitiv, which was earlier the Financial & Risk branch of Thomson Reuters, is a leading source of information and insights in the financial community. OptiRisk's partnership with Refinitiv gives us access to their pre-filtered news data feeds for use in the Sentiment Analysis Tool.
For more information visit https://www.refinitiv.com/.
Fraunhofer ITWM
"The Fraunhofer Institute for Industrial Mathematics ITWM supports companies in the development and optimization of products, services, communication and working processes. The ITWM 's mission is to develop this technology to give innovative impulses and put them into practice together with industry partners.Since its foundation in 1995 the ITWM has shown great success in building mathematical bridges between applied sciences and concrete application. Fraunhofer ITWM focuses on the development of mathematical applications for industry, technology and economy."
For more information visit http://www.itwm.fraunhofer.de/en.html.
IRage
iRageCapital is a dedicated algorithmic trading services firm providing the complete spectrum of services related to algorithmic trading. By working on a unique concept of assisting hedge funds and institutional desks in setting up and maintaining their algorithmic trading desks, iRageCapital has built a reputation of reliability and impeccability.
For more information visit http://iragecapital.com/.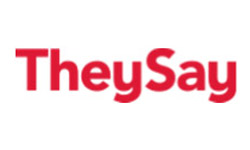 TheySay Analytics
TheySay Ltd, a spin out from Oxford University research, develops software technologies that analyse and understand high volumes of text in real time for, inter alia, sentiment (positive, neutral, negative), emotions (happy, sad, calm, agitation), entities (people, places, and organisations), gender, intent and speculation. The technologies are based on deep understanding of language, its structure, patterns and nuances which form human communication. TheySay's software represents the best possible machine on the market that most closely emulates a human's understanding of text.
For more information visit http://www.theysay.io/.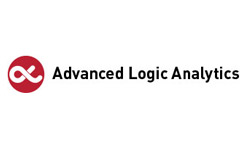 Advanced Logic Analytics (ALA)
ALA develop and sell a Big Data analytics platform, based on Hadoop, Cisco and HP technologies for financial services companies, with the added USP of Emotional Finance and next generation Decision Support Systems.
This is done using a product, software and consultancy sales model, combined with services and IP licensing. This enables the delivery of business outcomes for end user issues.
For more information visit http://www.advancedlogicanalytics.com/.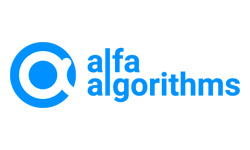 Alfa Algorithms Ltd
Alfa Algorithms Ltd is a financial algorithms and software development company in Israel. The company provides web and mobile trading solutions for financial institutions, algorithmic trading automation, as well as Machine Learning systems implementation and Big Data analysis consulting.
For more information visit https://www.alfa-labs.com/.