Season's Greetings

AMPL Family of Products

Eurostars Project: SENRISK

Research and Whitepapers

Events

Staff and Interns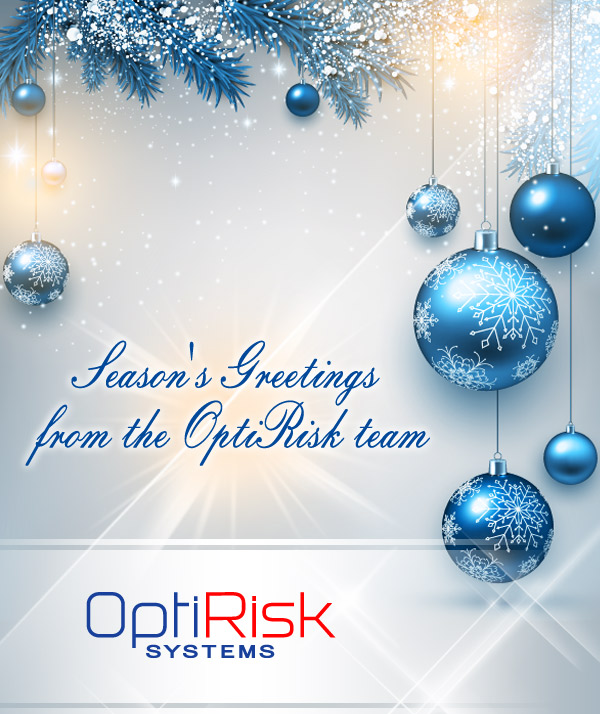 OptiRisk has started the development of a visualization tool. With this tool (i) the data tables of AMPL are presented as charts and graphs; further (ii) OLAP Data views of these tables are also included.
Eurostars Project: SENRISK
Our SENRISK project runs in its 12th month now. We have developed sentiment-enhanced credit spread models for sovereign and corporate bonds. We build our experiments upon an extensive news sentiment database and create daily sentiment time series which are valuable input for analysing and monitoring bond portfolios. Our models distinguish between countries and sectors, tailoring the available sentiment to each market. The Senrisk DSS has been presented to potential pilot customers. Our consortium continues to develop the DSS for credit risk to create an informative tool for the Fixed Income market.
The research (mini) projects which were given to our summer interns have led to a few whitepapers. Please find these and other whitepapers on our website:
Past Events
OptiRisk Systems was the Knowledge Partner of the following workshops and conferences.
June 2017, London
Forthcoming Workshops and Conferences:
OptiRisk is presenting at the following workshops and conferences:
Share this
Credits
This Newsletter was compiled by Aqeela Rahman and supported by Xiang Yu and Julie Valentine".